Introducing the SIRENA Paws for Empowerment Pet Shelter Support Program—a compassionate initiative dedicated to making a positive impact on the lives of shelter pets and empowering youth through education. At SIRENA, we believe in the transformative power of animals and the profound difference they make in our lives. We are committed to giving back to our furry friends in need and fostering a future generation that understands the importance of ethical treatment towards animals.
With every purchase of our products, SIRENA will allocate a portion of the proceeds towards purchasing and donating essential supplies, including blankets, to pet shelters. These supplies are crucial for providing comfort and warmth to animals waiting for their forever homes. By supporting SIRENA, our customers become an integral part of this meaningful endeavor, directly contributing to the well-being of shelter pets.
Furthermore, SIRENA is passionate about supporting shelters that empower youth through educational programs focused on animal welfare and ethical treatment. We firmly believe that educating young minds plays a vital role in cultivating a compassionate society. No matter where pets are adopted from, we aim to instill a deep understanding of responsible pet ownership and empathy towards animals.
We extend our heartfelt appreciation to our customers who support our mission. Your choice to purchase SIRENA products makes a tremendous difference in the lives of shelter pets by helping to empower this cause. Together, we can create a world where these animals receive the love, care, and respect they deserve.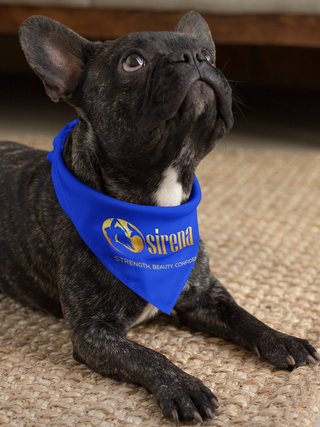 Can I help you?
Feel free to drop us a question or offer your feedback via chat or email. We love hearing from our customers!!